What is a Long-Term Care Ombudsman?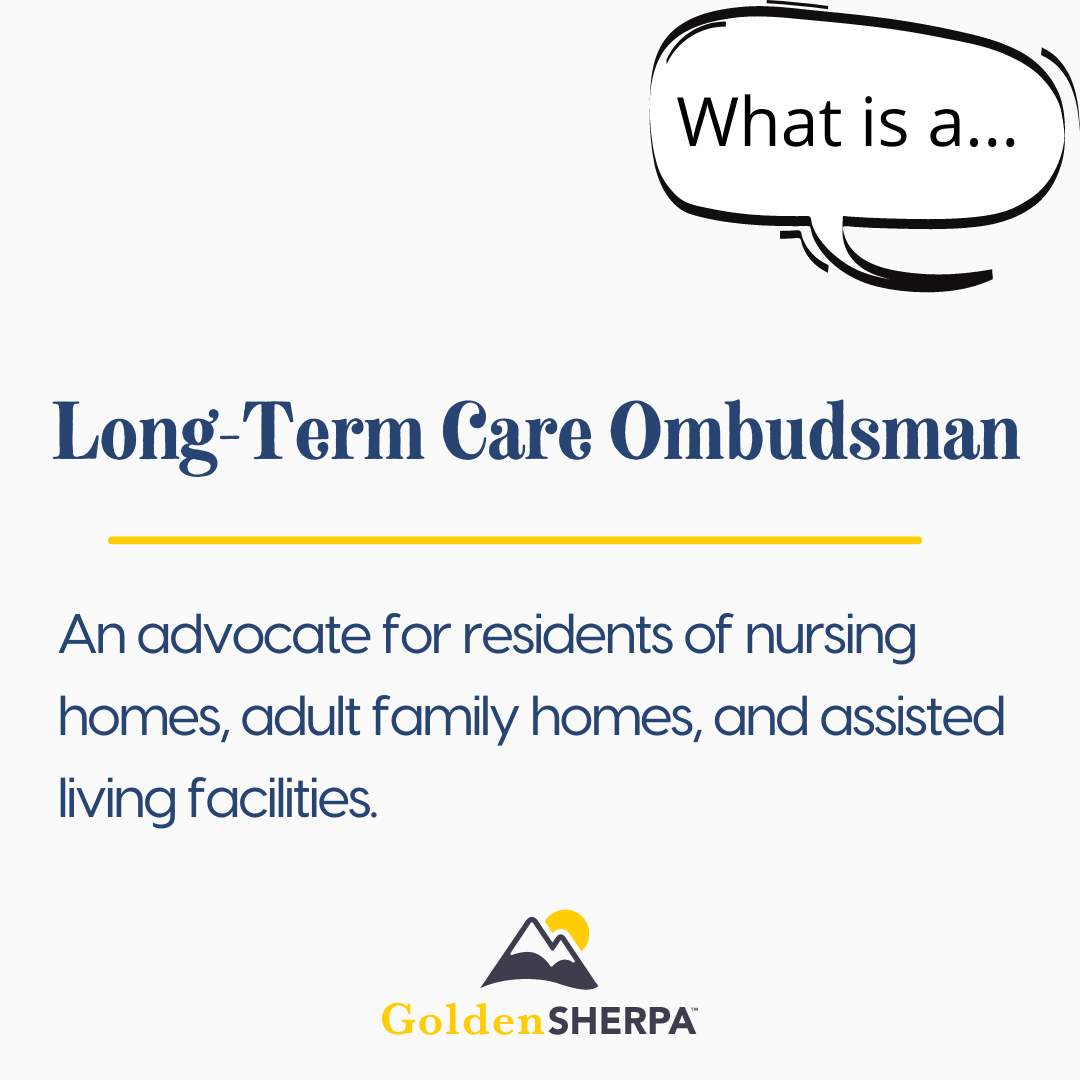 Long-Term Care Ombudsman:


An advocate for residents of nursing homes, adult family homes, and assisted living facilities.
The Ombudsman program promotes policies and consumer protections to improve long-term services and support at the facility, local, state, and national levels. The program was funded in 1972 under the Nixon administration. Today, a volunteer Ombudsman can help you with a variety of issues. From dehydration to medication issues to family conflicts, volunteers mediate resident concerns, working with facility administration and social workers. Matters that require further intervention are referred to organizations like Adult Protective Services and Residential Care Services.
Locate an Ombudsman near you
.
Related Articles

Long-Term Care Insurance

Long-term care insurance: An insurance policy designed to offer financial support to pay for long-term care services.

Boarding and Care home

Boarding and Care home: Home in a residential area designed to provide a room, meals, laundry, supervision, and varying levels of assistance with care provided. Different levels of support exist. In many states, Board and Care Homes are licensed or ...

Helping you speak senior care

Activities of daily living Activities related to the care for and moving of the body, including walking, bathing, dressing, toileting, transferring, and eating. Assessment A professional medical overview that covers areas such as medication, ...

What is Memory Care?

Memory Care: Memory care provides a safe, structured long-term care environment with set routines to lower stress for people with Alzheimer's or dementia.

What is Respite Care?

Respite Care: Short-term relief for caregivers in the home or at a center (a few hours up to a few weeks). The caregiving services can occur in the home, at an Adult Day Care provider or at an assisted living community, typically for less than a ...